eVOX is a unified communication system that provides telephone calls over IP data networks. All conversations are sent as data packets over the network, eVOX include phone, fax and email for SMB who need advanced communication tools that is simple and affordable. VoIP Ready, GoIP Ready, Time-based IVR, Million of minutes of Call Recording, VoiceMail, Inbound Call Queuing, eFax, Remote Extension, will cost a premium in legacy PBX system, but now it is a standard features of eVOX.


A truly Unified Communication
Voice - Fax - Email- Website -- All in one
Single Office Setup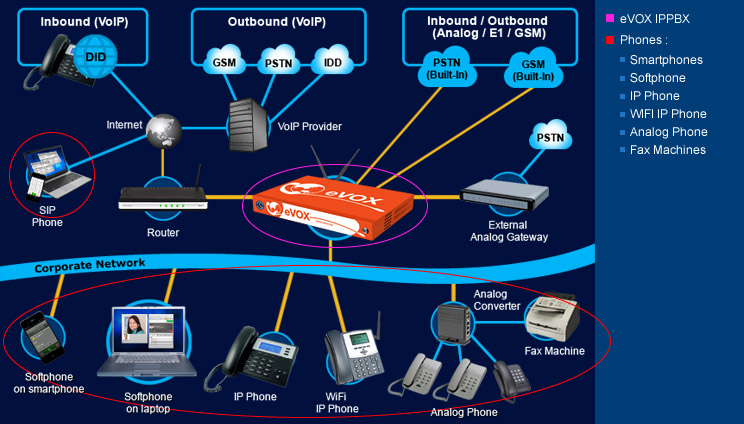 Multi-Office Setup

Voice Recording

Up to Millions of Voice Recording on standard setup


Unlimited SIP account, eFAX
Worry about more employee, and not enough extension point ? Now you can enjoy unlimited extensions . Furthermore, imagine you do not need to print out your fax anymore, just keep it into eVOX as PDF .
eVOX Nano IPPBX (Professional)
Brand: eVOX
Product Code: eVOX Nano Professional
Reward Points: 100
Availability: In Stock
RM15,900.00

Ex Tax: RM15,000.00
Price in reward points: 400
Related Products
Tags: eVOX Nano IPPBX (Pro)